THIS IMMERSION IS FOR YOU
who is READY to rise above those old patterns of self-sabotage and unhealthy habits that prevent you from Living an ABUNDANT AND LIMITLESS LIFE, a life you truly desire.
You KNOW you have so much more to offer, and that you are ready for something more, but keeping holding your-self back. You feel it is your time to RISE and release all old self-sabotage and awaken the boundless power of your unique essence.
If you're feeling stuck in old habits and patterns - You're gonna LOVE what I have for YOU!
Are you ready to really, truly level up and live the next level of you?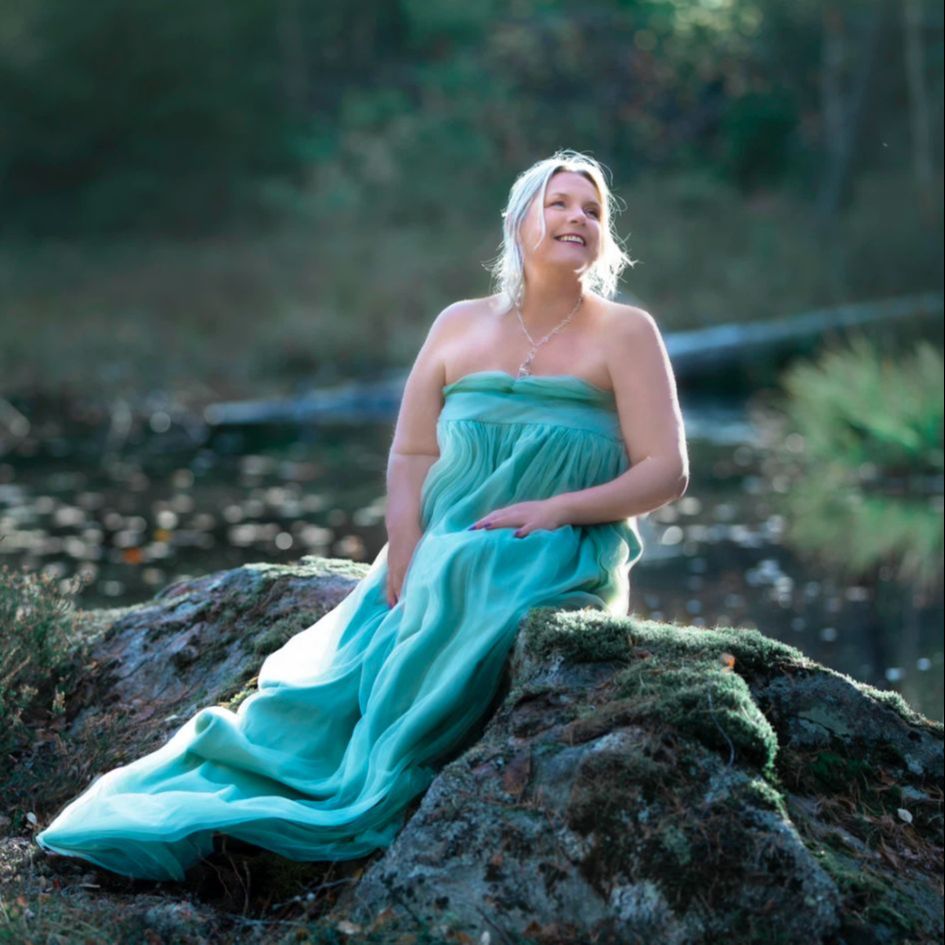 BEAUTIFUL WOMAN,
ARE YOU READY?
It is time to unveil your greatness, hold purposeful focus and live true to your higher purpose.
It is time to RISE and embody your magnificence and unique feminine power.
It is time to unlock your unique purpose and to stand in your true essence and feminine power, so you can take right action, move forward and live your life as YOU want it to BE.
I know ... that you KNOW ... that you have so much to offer, but you continue to hold yourself back and keep yourself small.
SELF-SABOTAGE KEEPS YOU FROM TRULY STEPPING INTO YOUR GENIUS AND GREATNESS
Do you have thoughts like:
- I am not good enough.
- Who am I to share this with the world?
- I am not ready.
- What will others think?
- Will others judge me if I show myself?
- If I show myself I will die?
- What if I fail?
- I am terrified for being seen in my power?
- I will be totally alone ….
.... and ....
Are you a woman with BIG dreams, but you constantly keep doing what you KNOW is NOT GOOD for you?
You hold on to (conscious or unconscious) old destructive patterns, you self-sabotage when it starts to be good and you procrastinate – post-pone things?
Do you feel stuck and fail to take action? Or when you do take action you can't hold focus and hold momentum for long?
Is it so, that you are fully aware of your self-limiting patterns, but feel powerless to stop them?
Do you feel drained and do not know how to receive in life?
Are you tired of not earning enough money to create a good life for yourself?
If your answer is YES to one or more of the above questions – IT IS TIME TO TAKE ACTION.
RISING ABOVE SELF-SABOTAGE INTO SELF-LOVE MEANS
transforming and releasing what is blocking true abundance
and joy and allowing you to:
✨ Awaken the Boundless Power of SELF-LOVE
✨ Aligning into your SOUL
✨ Opening to TRUST
✨ Embrace financial abundance
✨ Activate your true life's mission
✨ Release unhealthy habits and patterns
✨Surrender to the tears of the pain
✨ Letting go of limiting beliefs and control
✨ Heal trauma and deep repressed emotions
✨ Shift fear into courage
✨ Raise consciousness and expand heart awareness
✨ Believe that you can have it all
✨ Live a life you TRULY desire
✨ HONOURING your SOUL
So – if you are ready to level up, release those old habits and traumas, and to create a good life for yourself, BECAUSE YOU ARE WORTH IT – and to do it in a very soft and gentle way.
RISE IS THE MEDICINE FOR YOU.
Welcome beloved beautiful woman to join RISE – a 3 week soul immersion to unveil your soul purpose, to know your self-worth and stand in your own unique power.
If you allow, you will receive a life-changing transformation and actualize a quantum leap forward of your soul.
If this is a YES for you – Join NOW!
THIS IS A DEEP IMMERSION INTO YOUR SOUL
RISE IS FOR YOU THAT DARES TO SHIFT
INTO THE NEXT LEVEL AND BEYOND
RISE

is for you if……
✩  YOU feel like you've been working on yourself for YEARS and still feeling stuck.
✩ YOU have shared your soulful gifts and services with the world for some time but feel as if you haven't yet risen to meet your abundant potential and full self-expression.
✩ YOU have been giving too much of your energy to others and now realize that this is a self-sabotage pattern, and that you need support to release this and elevate into your next level.
✩ YOU  know there is something still holding you within the grip of illusion, poverty, fear, victimhood, confusion or self-doubt and you want to return to awareness and expansion of unity and Oneness.
✩ YOU want to shift into your FULL POWER so that you can create more income, live in Freedom and activate and manifest your highest timeline.
✩ YOU  want to Show Up in Your most soulful and authentic way and deepen into Soul Leadership.
RISE IS A DEEP IMMERSION INTO YOUR SOUL
YES! I WANT TO RISE
MEET CAMILLA MA RA:
As a Visionary Leader of the New Era, Camilla Ma Ra serves as a Way Shower & Mentor, offering support to awakened and passionate souls all around the world.
Her playing field extends throughout the universe, and she helps entrepreneurs, leaders, visionaries, business owners and lightworkers to live and manifest their greatest life mission.
Camilla's work has touched the lives of thousands of people from all over the world, igniting their soul, aligning into their mission, activate and empower new ways of manifestation and higher life purpose.
PRACTICAL INFORMATION
JOINING RISE
17TH APRIL - 7TH MAY
WHAT IS INCLUDED?
✩ 3-week SOUL IMMERSION that re-codes your energetic fundament.
✩ 3 Weekly Powerful Training & Activations.
✩ Closing Ceremony
✩ Lifetime access to RISE
BONUS MATERIAL
✩ BONUS: 9-day Sadhana immersion
✩ BONUS: Awakening Your Inner Abundance Codes Activation
✩ BONUS: Clearing White Light Meditation
✩ BONUS: Self-Love Meditation
✩ BONUS: Linking out of Victim Consciousness Transmission
WHEN YOU FEEL YOU DESERVE IT - YOU WILL RECEIVE IT
IF YOU ARE NOT SURE WHAT PROGRAM IS THE BEST SUITE FOR YOU - SCEDULE A CHAT WITH ME
Book a chat here!